What is Player?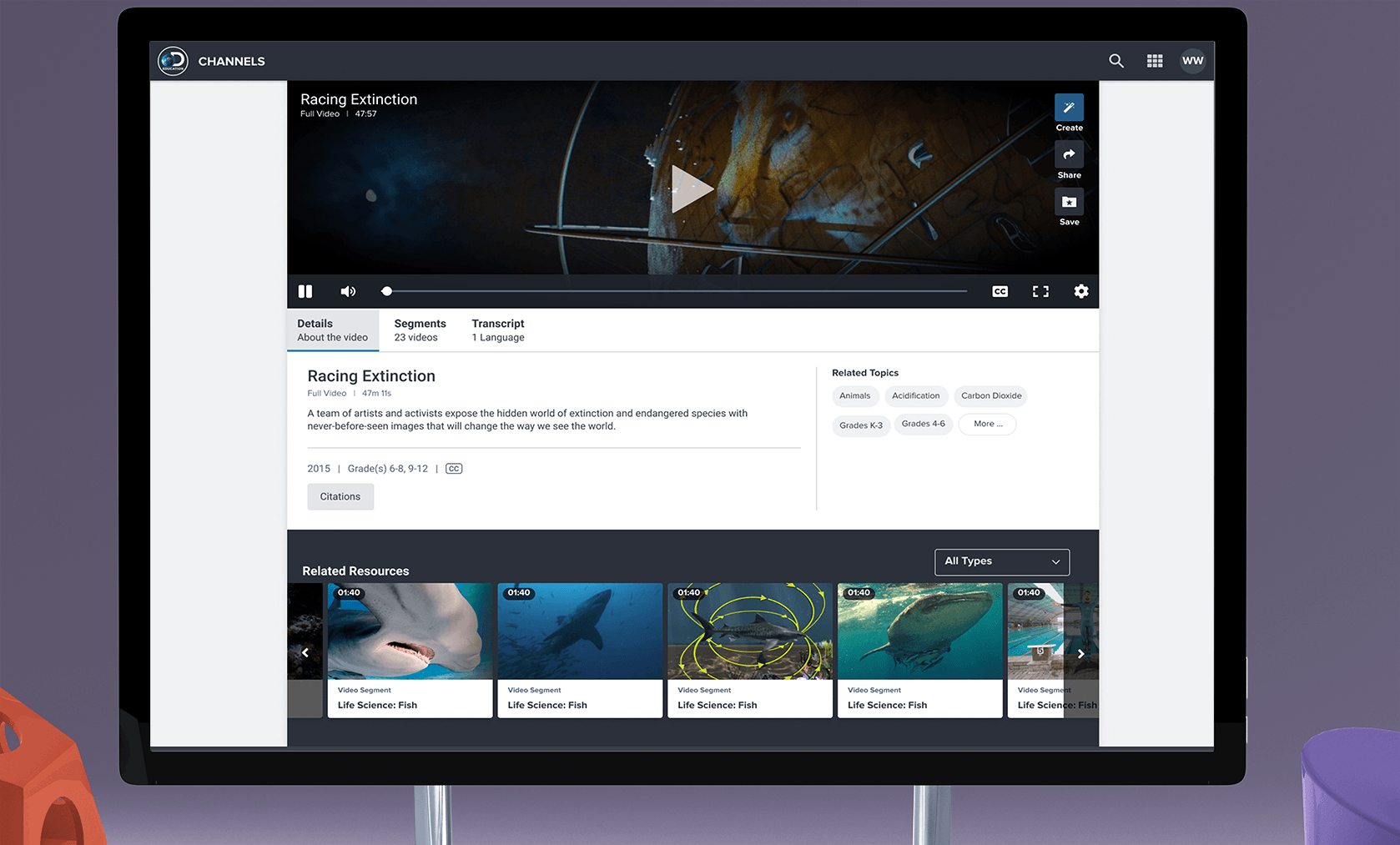 Player is short for "Resource Player" which is how students and teachers view each individual resource within Discovery Education. We retained the term "player" due to the fact that there were many long-term users who still understood Discovery Education through a certain lens. For this reason we reworked it and leveraged it to resonate with older, newer, and soon-to-be users.
We approached the new Player experience based on three core goals that we discovered students and teachers try to accomplish most often when encountering a resource. Our new solution needed to allow quick assessment and comprehension, offer relevant related content based on the user and the resource, and lastly, to facilitate and demonstrate how to use the resources within the classroom.
The last goal "demonstrate how to use the resource within the classroom" was one of our most unique findings. It's often assumed that teachers always have well put together, perfectly planned lesson plans for every piece of content and type of learning method they use. This is just not what happens in many classrooms. For any numbers of reasons ranging from unpredicted changes for the teacher, or even if a teacher just wants to try something new with a new resource;reducing the amount of thinking and decision making a teacher has to do is one of the most important goals that guides our entire organization down to every last designer and developer. Teachers matter and it's our goal to support them.